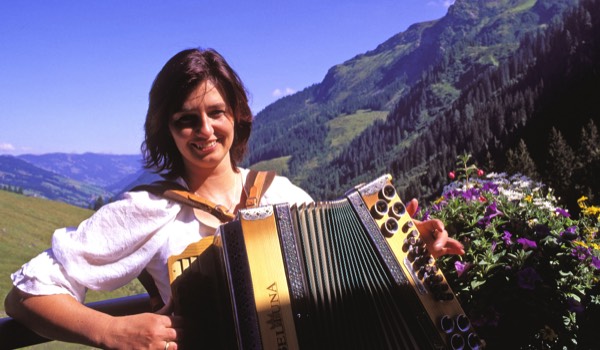 You will doubtless have numerous questions about Central Europe and what to expect on vacation, so this information is to give you a very brief insight into the countries of Austria, Switzerland, Germany and Italy in general and things you might want to know as a tourist.
GENERAL INFORMATION

Passports
The National Passport Information Center (NPIC) is the U.S. Department of State's single, centralized public contact center for U.S. passport information. Telephone: 1-877-4-USA-PPT (1-877-487-2778); TDD/TTY: 1-888-874-7793.
Passport information is available 24 hours, 7 days a week. You may speak with a representative Monday-Friday, 8 a.m. to 10 p.m., Eastern Time, excluding federal holidays.
Travel Health

If you would like information about how to prepare for your vacation "health-wise", please take a look at Passport Health. Specializing in all things immunization related, including on-site flu clinics, travel medicine and immigration medical exams,
Passport Health of Sarasota-Bradenton
is there to provide you with the knowledge healthcare you need.


Ship breakables home
It may cost a bit more, but the longer you keep your more fragile purchases with you bouncing down the road of your trip, the greater the chances that your Venetian glass souvenir will end up Venetian glass shards.
You can save yourself time and hassle should something go wrong with a purchase being shipped home if you snap a photo of your purchases before they're wrapped up.
This photo makes excellent proof of purchase when it comes to insurance claims. If you find that you're running out of room in your luggage, ship those fragile items home first, then mail home your personal stuff you don't need, like dirty laundry, rather than entrusting all your purchases to the postal system.
Metric size charts
I'm a size what? European clothing and shoe sizes are different to American. These charts show you how to convert American clothes sizes to European ones.


Metric sizes for women's clothing and shoes
Women's Coats and Dresses

United States 4 6 8 10 12 14 16 18
Europe 34 36 38 40 42 44 46 48
Great Britain 6 8 10 12 14 16 18 20


Women's Shoes

United States 5 6 7 8 9 10
Europe 36 37 38 39 40 41
Great Britain 4 5 6 7 8 9


Metric sizes for men's clothing and shoes
Men's Jackets

United States 34 36 38 40 42 44 46 48
Europe 44 46 48 50 52 54 56 58
Great Britain 34 36 38 40 42 44 46 48


Men's Shirts

United States 14 14-1/2 15 15-1/2 16 16-1/2 17 17-1/2
Europe 36 37 38 39 41 42 43 44
Great Britain 14 14-1/2 15 15-1/2 16 16-1/2 17 17-1/2


Men's Shoes

United States 7 8 9 10 11 12
Europe 39 41 43 44 45 46
Great Britain 6 7 8 9 10 11